EV55DP
CD Player & DAC
The EKCO EV55DP is a compact disc player which plays regular music CDs as well as digital media through a USB input. At first look the EV55DP catches the eye due to its classic wood enclosure, however on the inside it is equipped with the best possible circuitry used in present day digital engineering. Built to mouth watering specifications; this is a pure music lover's CD player through and through.
It has the capability to increase the detail levels in your CD collection as well as link up with coaxial and USB sources. It can be used as a stand–alone player with use of its remote handset, or integrated with the EV55SE Integrated Amplifier
1 x Optical (TOS-Link) Output

1 x Unbalanced Line with Fixed Level Output

1 x Unbalanced Line with Variable Level Output

1 x 6.3mm Headphone Output

1 x ECC82 (12AU7) Vacuum Tube

21W Power Consumption

0.6W Standby Power Consumption

114.5mm/4.51" x 420mm/16.54" x 314mm/12.36" (HxWxD)

6.8kg/14.99lbs Net Weight
24 Bit

44.1Hz – 192kHz Sampling Frequency

20Hz – 20kHz Frequency Response (±0.2dB)

>95dB Dynamic Range

>100dB Signal/Noise Ratio

2 x Coaxial Inputs

1 x USB Input

44.1kHz-192kHz Digital Input Sampling Frequencies

1 x Coaxial Output
Vacuum or Solid-State
The debate of the sonic superiority between valve and sonic state can be argued either way. At EKCO, we love the sound of valve amplification, yet we also realise that this can work differently from varying speakers, sound sources and music selections. For the EV55DP, you don't have to choose, an output selection switch gives you the choice to change the output circuit to either the vacuum tubes or the solid state IC amplifier, enabling you to suit your personal music taste and preference. On selecting the vacuum tube output, the vacuum tube front panel window will light up, in all its glory.
P10 DAC Equipped
The EKCO EV55DP is equipped with the P10 Digital-to-analogue-converter (DAC), selected for its resolution capabilities and complementary sound when combined with EKCO's valve and solid-state amplifier circuitry. It supports up to 24/bit 192kHz sampling frequencies which can be enjoyed through USB, Coaxial or optical inputs giving you EKCO signature sound on all your digital audio sources.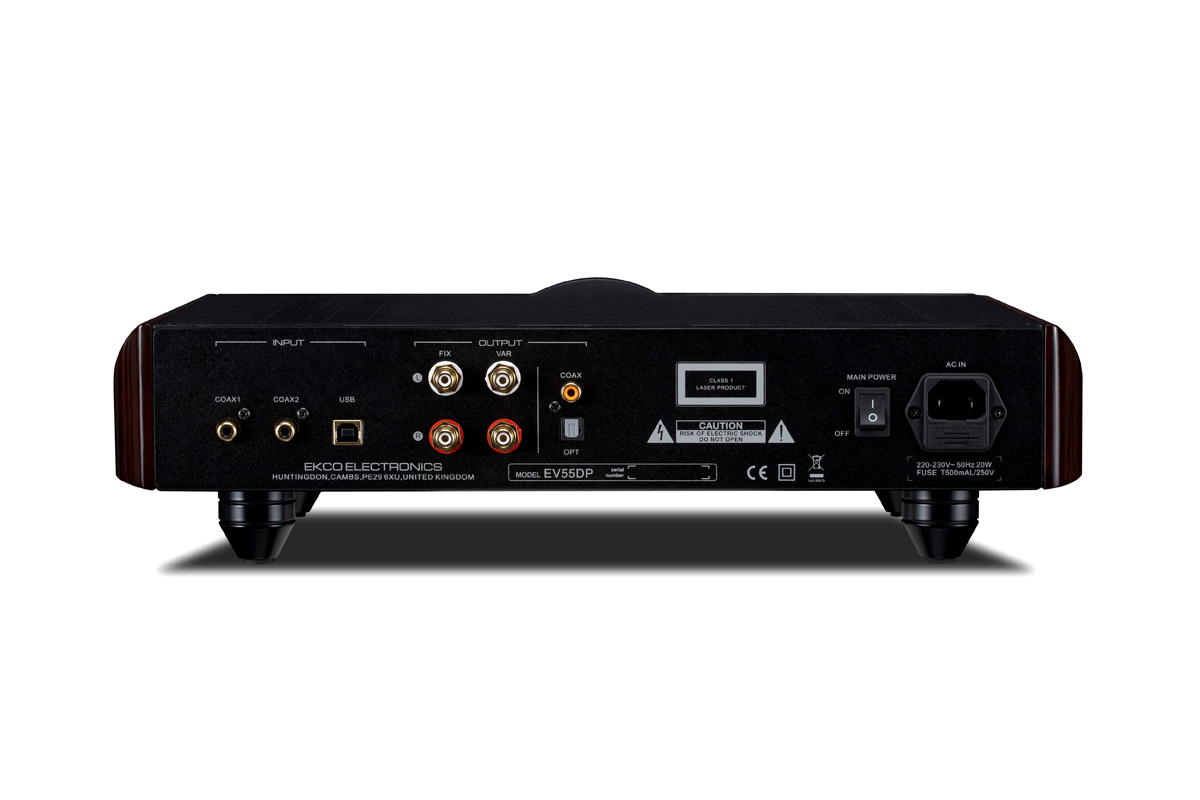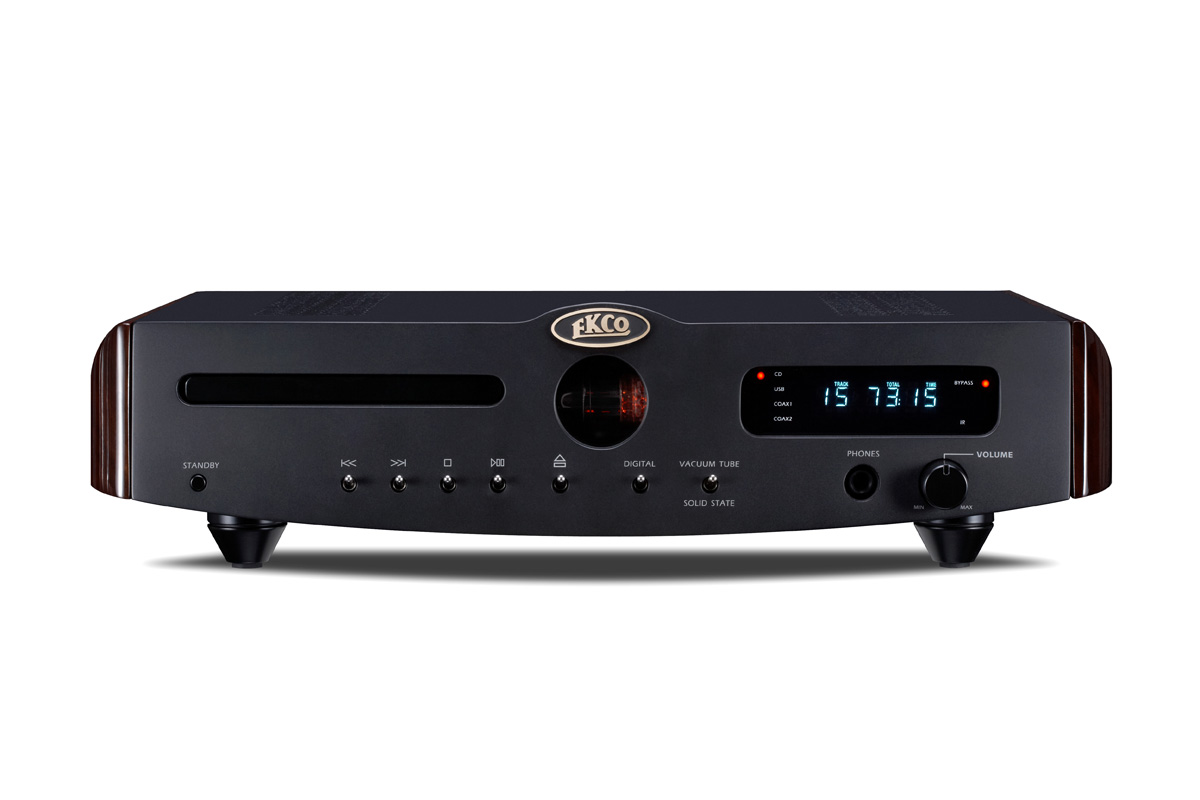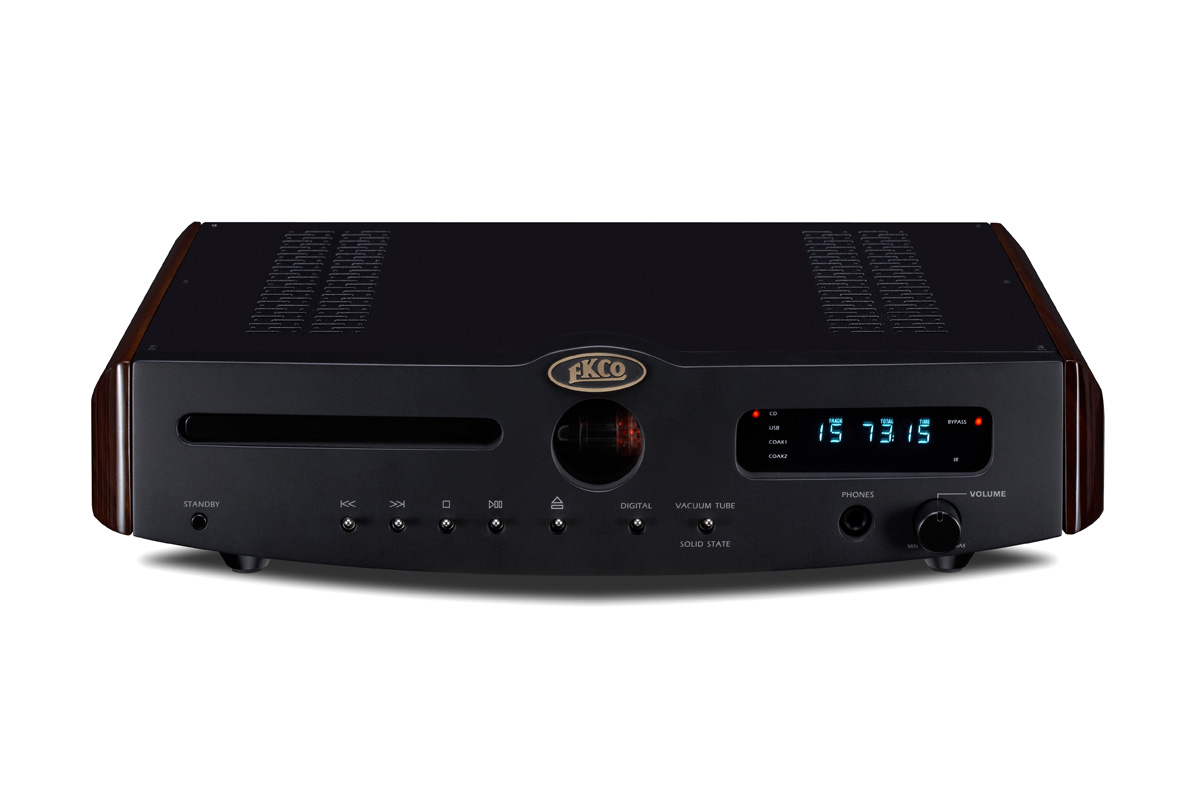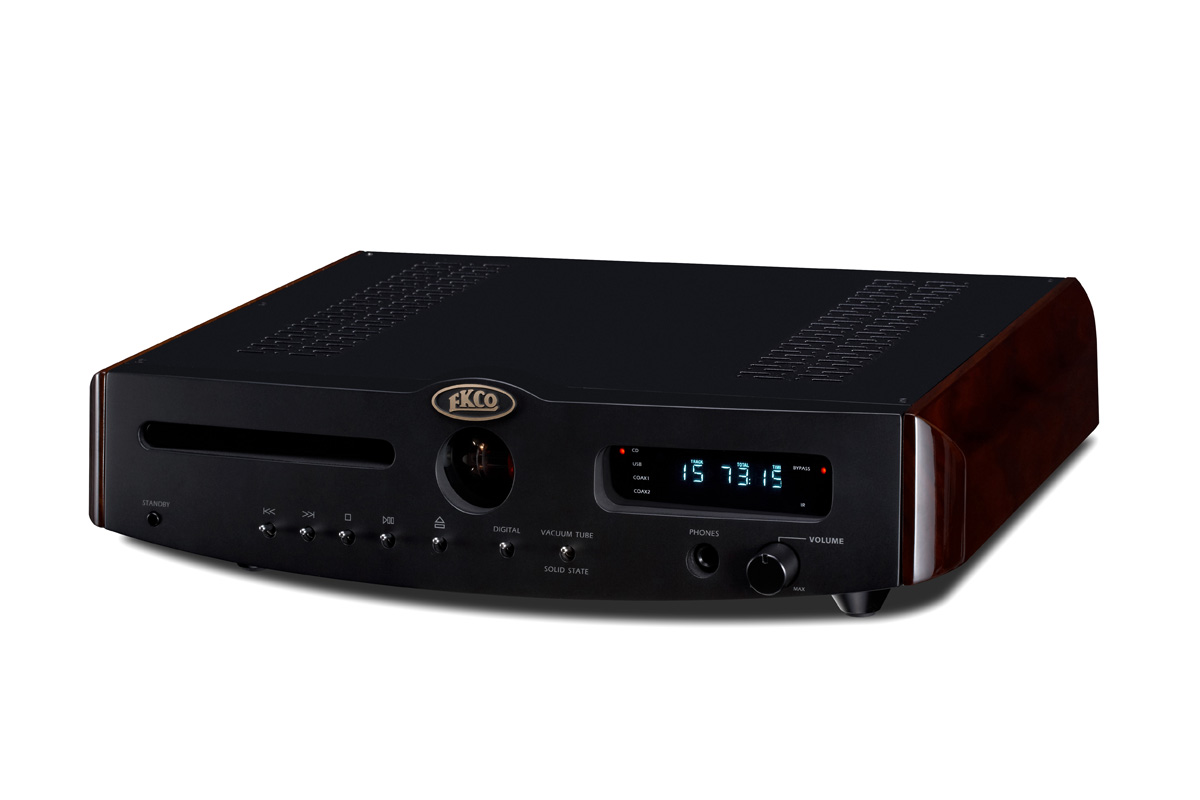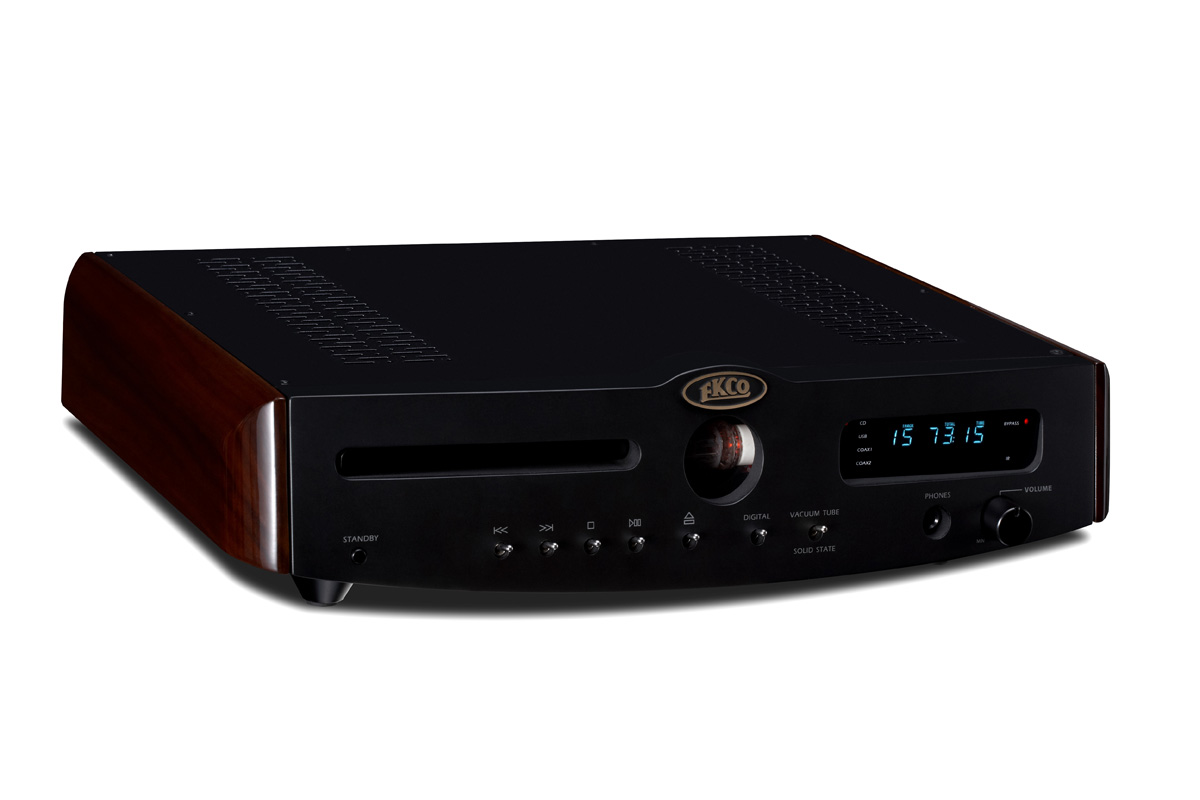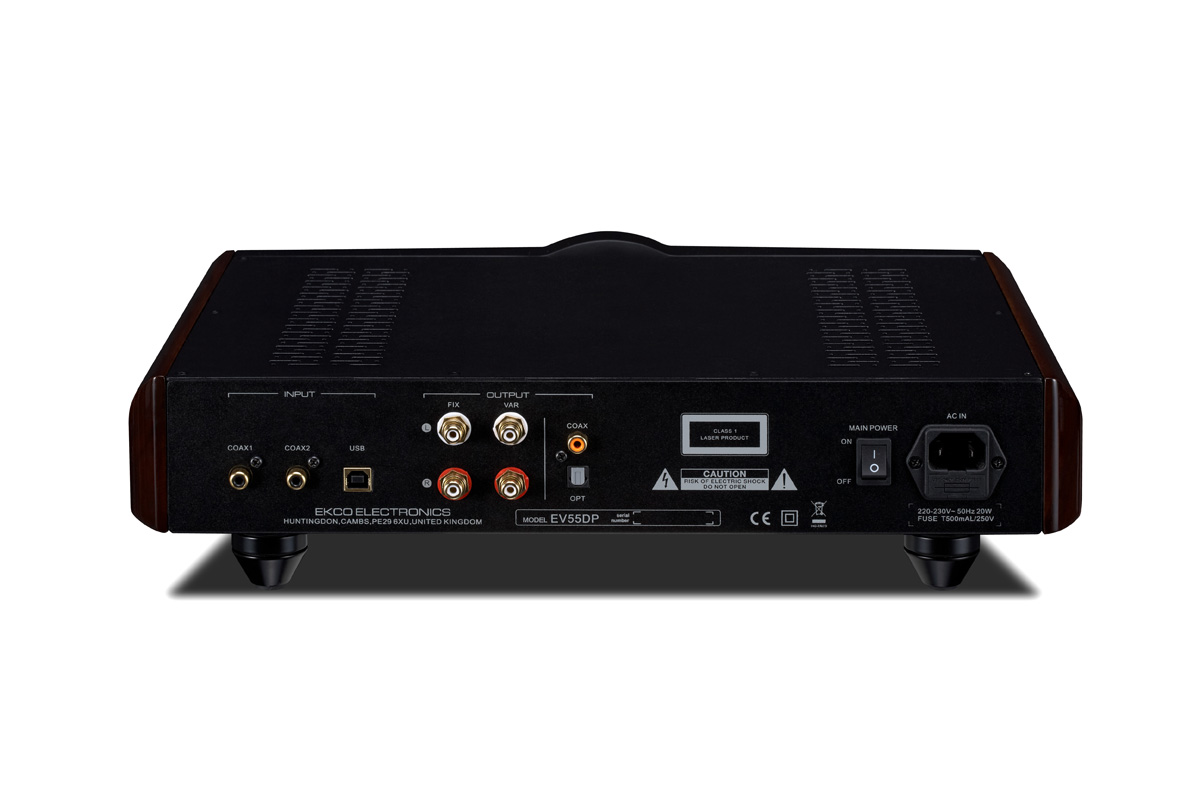 Made for high-end headphones
With so many more headphones available, EKCO engineers are quite astonished that there's not more to choose from, in terms of how to power them. If you've invested in some decent headphones, don't waste them on inferior headphone outputs and drive them with the conveniently placed 6.3mm jack headphone output on the EV55DP front panel.
Retro Charm
The EV55DP's steel chassis is sandwiched inbetween matched, handcrafted solid wood panels (Deep Louro Petro) in piano gloss finish. It's design influenced by Ekco's original bakerlite FM radios with a modern twist to match the most stylish of living rooms.